10 Vastu Tips on Diwali then Goddess Lakshmi Will Enter Your House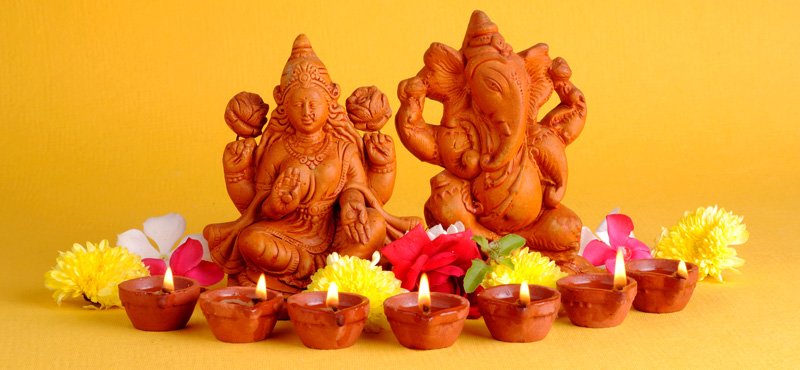 10 Vastu Tips on Diwali then Goddess Lakshmi Will Enter Your House
This effort should be made to please Goddess Lakshmi on Diwali, because this is the time when you live a life of happiness and prosperity by removing financial troubles from your life. In such a situation, along with worship, special tips of Vastu should also be adopted on Diwali.
These 10 Vastu Tips for Diwali
1. Rang Rogan: It is important to know which direction to paint during Diwali's painting. North- Green, Pistachio or Sky, North- Yellow Sky or White, East- White or Light Blue, Fire- Orange, Yellow, White or Silver, South- Orange, Pink or Red, South- Brown or Green, West- Blue or Light blue, vent - light gray, cream or white.
2. Vandanavar: A garland of new soft leaves of mango or peepal is called vandanvar. It is often tied at the door on the day of Deepawali. Vandanavar is a symbol of the fact that the gods enter the house after being attracted by the sweet fragrance of these leaves. This time decorate it according to Vastu. Do not decorate with fake flowers or fake items. After decorating the vandanwar, write auspicious benefits around the door and make a swastika sign. Place a picture or idol of Ganesha on the door.
3. Dehri Puja: According to astrology consultancy, the threshold should not be broken or broken. There should not be a randomly created threshold, it also creates Vastu defects. The doorway should be very strong and beautiful. In many places there is no threshold which is considered to be a Vastu defect. Feet are never kept on the body. Permanent Lakshmi resides in the house of those who worship Dehri regularly. Apart from Deepawali, on special occasions, a lamp of ghee should be lit around the dehri. This will facilitate the entry of Lakshmi into the house.
4. Rangoli or Mandana: Making Rangoli and Mandana in the five-day festival of Diwali is one of the 'sixty-four arts' called 'Alpana'. It is of great importance in architecture. Rangolis and Mandans are considered to be a symbol of Shree and prosperity. It is believed that in whose house its beautiful marking keeps happening, Lakshmi resides there. Chowk, Chaupar, Sanja, Shravan Kumar, Pair of Snakes, Damru, Jalebi, Feni, Chang, Mehndi, Kel, Bahu Pasaro, Bell, Dasero, Satiya (Swastik), Pagalya, Shakarpara, Suraj, Keri, Paan, Kund in Mandna , Bijani (fans), Panch Karel, Chanwar Chhatra, lamp, hatdi, chariot, bullock cart, peacock, flowers and other animals and birds etc. are made.
5. Lighting the lamp: The lamp should be made of clay and it is important to know the importance of oil lamp. The colorful lights of innumerable lamps captivate the mind. The decoration of shops, markets and houses remains visible. From Dhanteras to Bhai Dooj, lamps are lit in different ways, due to which the Vastu defects of the house are removed and all kinds of troubles end. While placing diyas on Deepawali, it is very important to pay attention to their number.
6. Throw out the junk: Before Diwali, we throw out the broken furniture, old clothes, waste paper, old magazines, broken glass, broken sugar utensils etc. from the house. Do not keep any defective or closed electrical appliance in the house. Sell ​​it for junk. Use all cleaning items like broom, dustbin, dustpan, doormat etc.
7. Northeast angle and vault according to Vastu: For the attainment of permanent Lakshmi, keep a silver, copper or steel vessel filled with water in the north-east corner of the house. Keep the safe in such a way that it opens in the north direction. Keep gold wrapped in a yellow or red cloth in the vault. Perfume can be used to spread fragrance in both the places, but do not keep perfume. Bring a small flower every day for the five days of Deepawali and worship it by keeping it in the north or north direction.
8. Apply a mop of rock salt: Apply a mop of salt or rock salt. This will remove the negative energy of the house. If you put a pinch of turmeric in it, then consider it a suhaag on gold by consulting world famous astrologer. After this, make the atmosphere fragrant with Guggal or sandalwood in the house.
9. Burn camphor: Burn camphor in the morning and evening at home. It eliminates all kinds of Vastu defects and has many benefits.
10. North direction and yellow or red clothes: Diwali should be worshiped in the north or north-east direction only. According to this, the face of the worshiper should be in the north or east direction of the house. Also, wear yellow or red clothes at the time of worship. All the members of the house should worship together.
Also Read: