What Chanakya Niti says about Marriage? Whom you should marry?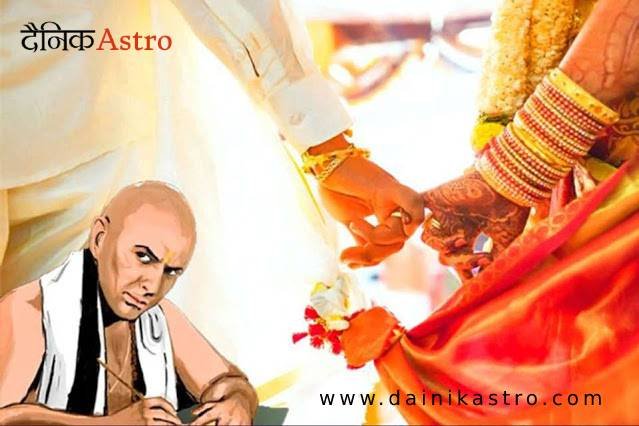 Chanakya Niti says about Marriage
Women are considered to be the Lakshmi of the home and this is well known by every human being. But some women are also those who do not deserve to be called Lakshmi. Acharya Chanakya has told in his book that a woman who has four wrong habits and whoever goes into the house, creates a macabre there. Getting married is not a game of dolls and dolls, marriage is a bond that a person has to fulfill throughout his life.
Therefore, if you marry any girl, then you must first get an opinion about it from the people living in the neighborhood and the elders of your home and know as much about the nature of the girl as possible. It is good for you and your family, otherwise wrong information and marrying the wrong girl can cost you dearly. And your whole family can break down and disintegrate.
Do not marry a girl who has many relationships, forgetting her. Such a girl can never do any good to anyone and when her husband finds out that matter, then this girl can abandon him. According to Chanakya, if you get a proposal of marriage with such a girl in your life, then you immediately refuse and save your life and your family's life. Because it is good for you otherwise the results will not be good.
According to Chanakya policy, some women have so much greed for money that those women can do anything for greed for money. Chanakya has said that if you have such a habit inside a girl, never marry her. According to Chanakya, the lack of satisfaction inside the girl is considered to be a matter of great concern and it is said that there is no satisfaction in the woman, the whole family may end. So be careful. Chanakya has said that in the house where the girl does not worship, then negative energy starts to grow and the happiness and peace of that house is ended.
So, no matter what religion you are, if a girl who does not follow the religion, then what will she follow her husband. Therefore, never marry an unrighteous girl. It is for your own good. Even though girls have a tendency to fight, but if this demerit is found in any girl, then your house and family problems arise. Angry girls never believe in goodness. If you want to know more then consult famous astrologer. On the other hand, if a girl does not have motherhood, then she cannot do good to anyone. Therefore, one should marry such a girl thoughtfully.